5+ Million-Year-Old Fossil Donated to Cooper Center
In the summer of 2014, Chambers Group donated a 5- to 9-million-year-old beluga-like whale fossil to the County of Orange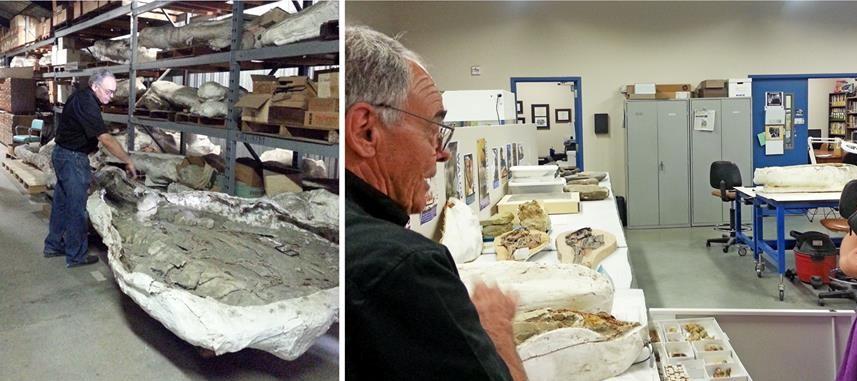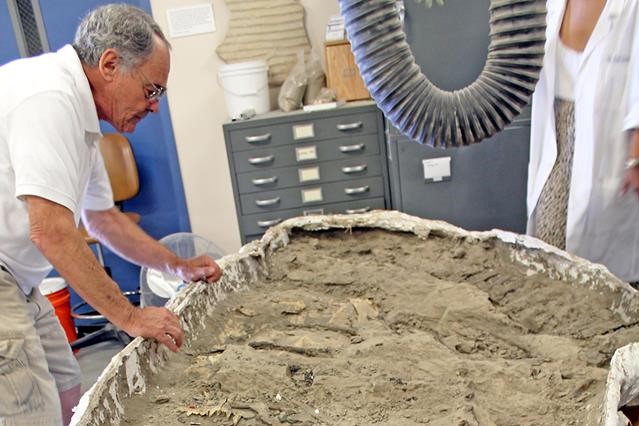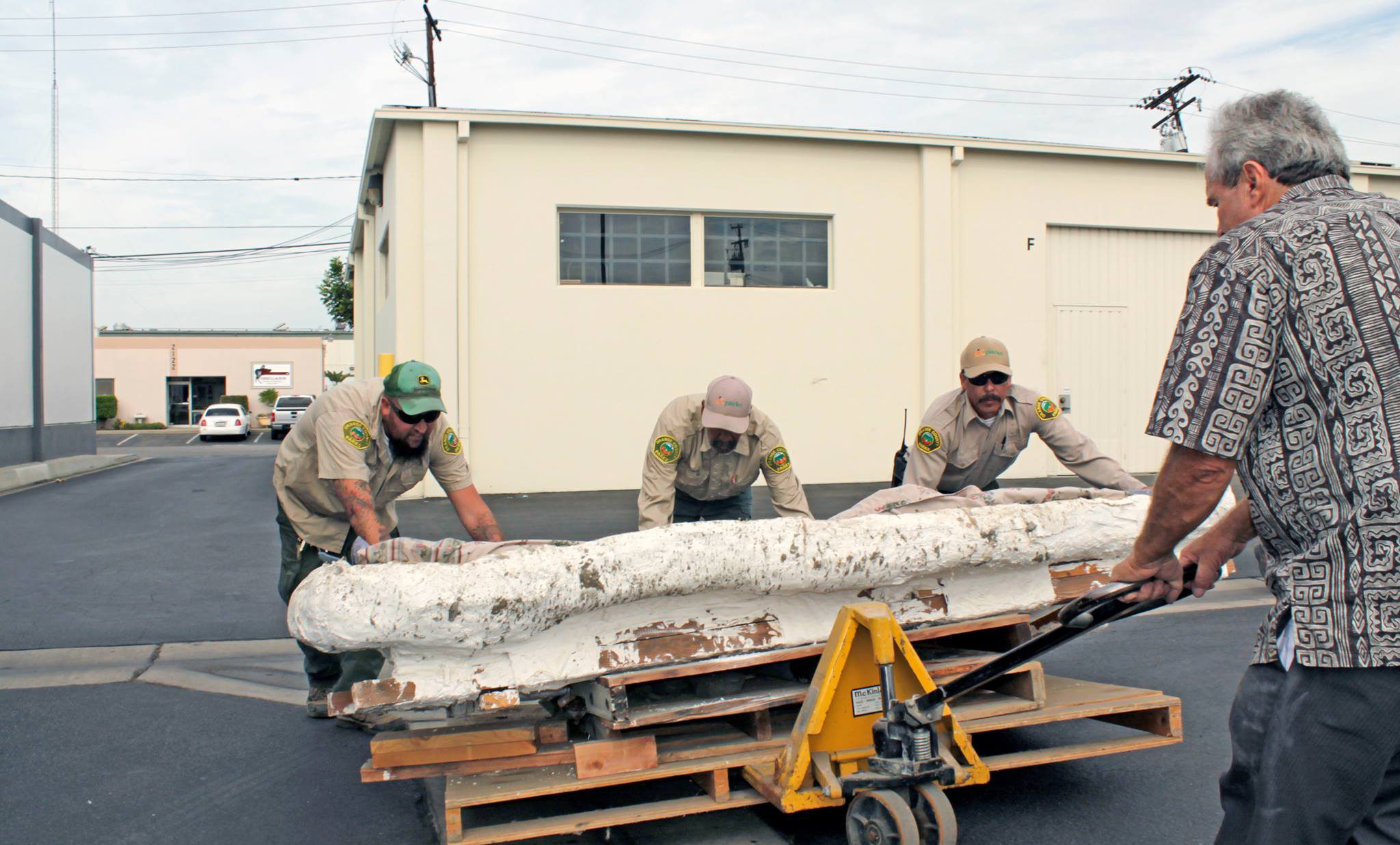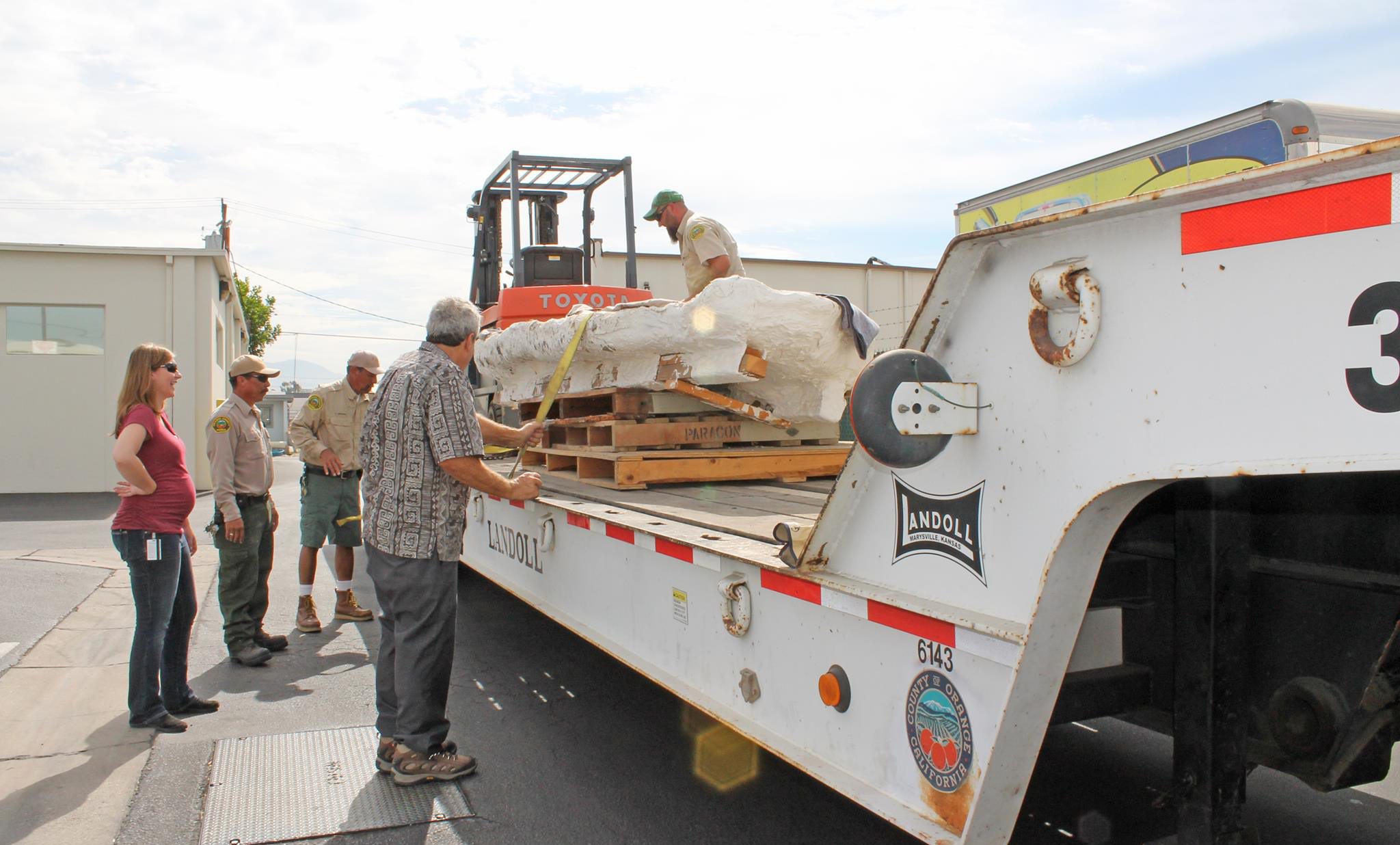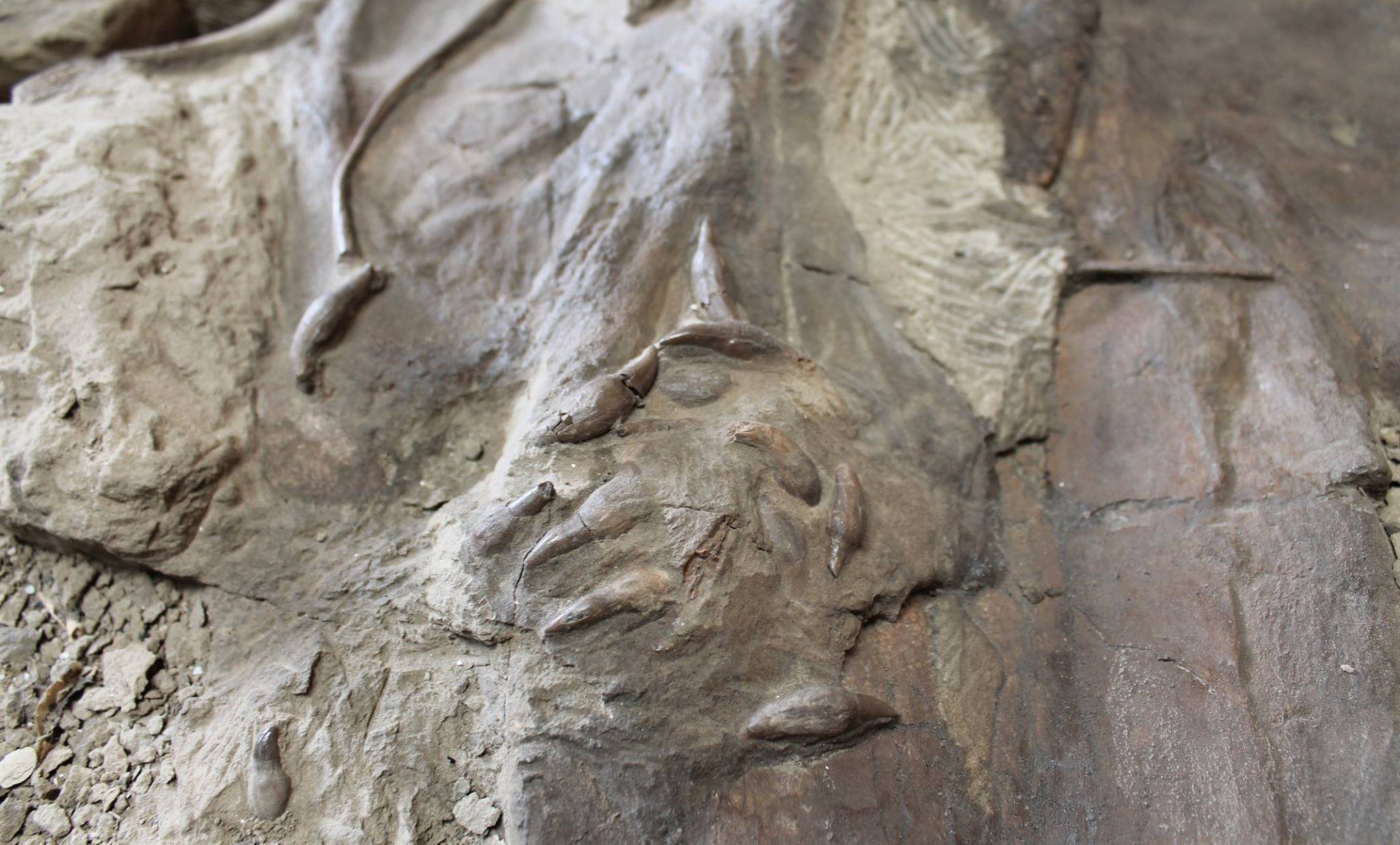 In the summer of 2014, Chambers Group donated a 5- to 9-million-year-old beluga-like whale fossil, found during a project in San Juan Capistrano, to the County of Orange. In a 2005 preliminary evaluation, Dr. Lawrence Barnes, curator emeritus of fossil marine mammals at the Natural History Museum of Los Angeles County, called the specimen a new species.
The complete skeleton of this whale is now at the John D. Cooper Center where it was curated and prepared before going on display at the paleontology museum at Clark Park in Buena Park, California.
That fall, Chambers Group, along with other local Cultural Resources Management firms, were invited to an open house event at the Cooper Center.
Photos include:
Director of The Cooper Center Dr. Jere Lipps shows Orange County archaeologists a baleen whale fossil still in pristine condition, which Chambers Group worked on back in 2002
Dr. Lipps urges paleontologists to include as much sediment as possible, for pertinent geologic data, when digging up fossils.
The Cooper Center is responsible for the curation and education of archaeology and paleontology in Orange County. In fact, there are 6 Orange County specimens currently on display at the Los Angeles Natural History Museum.
Visit https://www.jdcoopercenter.org and http://www.ocparks.com/parks/ralph for more info